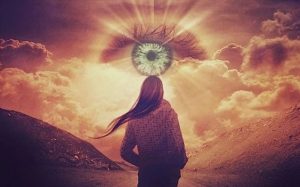 Wondering about the future? You're not alone. As bushfires rage and political tensions escalate, the lunar eclipse of Jan 10 ushers in a decade of new possibility, along with uncertainty and worry.  In Vedic astrology eclipses signal big changes, as well as mass shifts in consciousness.  They can push the edges of comfort zones and expand awareness of what's possible in your life.
The lunar eclipse is in the area of the sky called Punarvasu, the "star of renewal."  Translated literally as "return of the light," Punarvasu calls for higher levels of truth and self-awareness to come forward. 
Know your Vedic Birth Star? Click here to get the free Nakshatra Key
Punarvasu is symbolized by a quiver of arrows, representing the power and resources at hand.  This lunar eclipse can reveal hidden talents and abilities within you, maybe ones that you weren't even aware of.
Take heed, communicative Mercury is combust (burning in the sun), bringing misunderstandings and delays. However, during the hours leading up to the eclipse, Mercury will join the sun exactly (cazimi) and open a channel to divine inspiration.  Keep your mind open for surprising new ideas coming through.
This lunar eclipse is accompanied by a rare conjunction of karmic Saturn with the destructive god of the underworld, Pluto.  Feelings of disempowerment or hopelessness may accompany the days surrounding this lunar eclipse, so try to stay focused on what you can do to make a difference.  Punarvasu offers refuge in times of transformation and plants seeds of regeneration for the future.
Though things may feel shaky at this time, remember the resilient power of life to heal and renew itself. There's an ancient Vedic mother goddess, called Aditi in Punarvasu.  Aditi translates as "boundless or unbound," and represents the field of infinite possibility on Earth.
The full moon lunar eclipse in Punarvasu has the potential to inspire community action and innovative plans for the future.  It could be a good time to consider how you might become more involved in social and environmental causes you care about, for example, volunteering at an animal shelter, or writing to your congressperson about climate change.
Lunar eclipses are also a good time for meditation, introspection, and fasting. Repetition of mantras, or offering heartfelt prayers for peace and healing are particularly potent at this time.
Saturn, lord of time and slow-moving conductor of destiny, is about to shift the frequency of consciousness on a mass level.  Saturn enters sidereal Capricorn on Jan 23, for a two-and-a-half-year transit of down to earth and no-nonsense realism.
Find out more about how this and other critical shifts will affect you,
book a one-on-one Vedic Astrology reading with me.
Get the pre-recorded 2020 Forecast Webinar with horoscopes for all 12 signs purchase here.