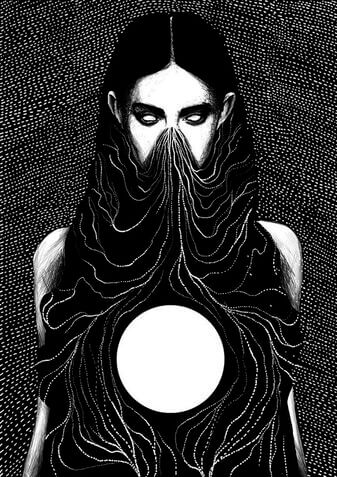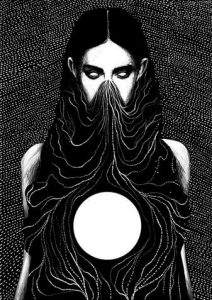 It's hard to navigate a dark moon night, especially under extreme circumstances. But take a deep breath — the new moon on April 22 (7:25 pm PT) ignites a courageous new cycle of growth that will expand into May.
In Vedic Astrology, the new moon falls in Ashwini, a star that's symbolized by the strength and energy of a horse. This nakshatra is the first star of the Zodiac, and pushes life forward into the unknown.
Ashwini is the star of doctors, and the Ashwini Kumar are divine healers known for miraculous cures, and hurrying to the aid of those in need.  The race to control COVID-19 will accelerate in the weeks to come, and important discoveries will be made.
Know your Vedic Birth Star? Click here to get the free Nakshatra Key
But we're far from out of the woods. A dangerous Kala Sarpa Yoga (snake of time) entwines the world.  Formed by the eclipse snake (Rahu) with stormy Ardra – the star of tears – and Lord Shiva in his dance of destruction, this alignment will continue through the month of May.
This Ashwini new moon is influenced by impatient and combative Mars.  Yoga and meditative breathing techniques are healing ways to channel this new moon's fire. Stay home and focus on inner work, spiritual practices, and self-care.
Since the tragic spread of COVID-19 and social-distancing, a rare quadruple planetary alignment in restrictive Capricorn has formed. Capricorn is a sign of materialistic power and governmental control, and the presence of Jupiter, Saturn, Mars, and Pluto have multiplied laws, restrictions, and slowed economies severely.
On the positive side, this rare Capricorn alignment catalyzes higher awareness of socioeconomic responsibly into the collective mind. With the great conjunction of Saturn and Jupiter in Capricorn at the end of 2020, there's an important reconstruction up ahead.  Find out how it affects you:  Get the Jupiter/Saturn in sidereal Capricorn Webinar Class with horoscopes for your Vedic sign.
April 25 is the auspicious Akshaya Tritiya, when purchases are blessed to multiply in value.  If you're considering investing now, this could be an ideal time, but some signs, including Virgo, Sagittarius and Pisces may still need to be cautious.  To learn more about how these influences affect you Book a Vedic Astrology Reading.